ListPro Marketing
To Make Top Dollar on Your Home, It Needs to be Marketed Professionally
In real estate listings, every small detail makes a difference. We use a variety of professional marketing strategies to make sure your home stands out among the rest.
ListPro Realty » ListPro Marketing draft
Professional photography and videos
Maximum exposure online, beyond the MLS
Expert Advice on Staging repairs
You deserve to work with a realtor who will bring you top dollar for your home.
It can be overwhelming to think about staging your home for buyers, or choosing which repairs will bring the biggest return
Low quality photography can be an unfair disadvantage, and can severely impact your offers
Lack of exposure on the best platforms can hurt your visibility online
We know that the way your home is listed will have a huge impact
on the quality of offers you receive.
When you list with us, you get the service you deserve:
Get staging advice from our team in advance, so you know what will look great in photos and walkthroughs
Rest easy knowing that our professional photography will be amazing in your listing
Don't stress about all of your neighbors seeing inside your home, we'll make it look beautiful
Benefit from our custom videography, with either Zillow 3D home tours or virtual walkthroughs, based on the needs of your home
The smallest details of your home will be spelled out in the listing, to make buyers fall in love before they even see it
We use premiere marketing technologies and services to maximize your exposure on Zillow, Trulia, Realtor.com and more, where buyers are actually searching
When You List With ListPro, You Can be Sure We'll Give your Home the Attention it Deserves. Here's How to Get Started with Us:

Setup a Consultation
Call, text, or fill out our form. We want to hear your unique story.
We'll Design a Custom Plan for your Listing
From staging through closing, we guide you through the process with ease.

Let's Celebrate your sale!
We'll do all the work from start to finish. You'll close the deal and save thousands in fees!
We've Been Prioritizing Superior Marketing for Decades
After overseeing 4000+ transactions, we know what it takes to make homes look amazing online.
In our 40 years combined in real estate, we've trained over 300 agents, and supervised over $600m in sales. We know what it takes to stand out.
In our community trust is important,
and our clients know they can depend on us.
Your Home Needs to be Marketed Professionally in Order to Sell for Top Dollar
We know that you want your home to bring top dollar when you receive offers for your home. In order to do that, you need highly professional marketing and great exposure online. The problem is, you really need to be able to trust that your realtor can help you bring out the best in your home online, without forgetting details.
This puts you in a vulnerable position, because you may not know about the level of experience your realtor has until after you've agreed to list your home with them.
Get started with ListPro
We believe it's important for a realtor to have high standards and best practices in place when they're marketing a home to sell. We understand that professional photos, great exposure, and attention to details are all crucial to making a home stand out online.
Which is why we streamline our procedures and make sure that every home is marketed with the utmost professionalism, and listed in all the places online where serious buyers actually search.
In order to get our guarantee of amazing marketing, here's how to get started working with us:
First, set up a free consultation with us, and tell us your story.
Next, we'll customize a plan for your specific situation, based on our proven process.
Finally, you can sit back with your new listing, knowing that we're navigating the best deal for you, with our low fees intact.
So, call now for a free consultation on the sale of your home. In the meantime, download our free Tips on How to Stage Your Home, to help you get prepared on what to expect when staging your home for sale.
When you work with ListPro, you can stop worrying about how your home will be marketed, and trust that we'll do it for you professionally.
Bring Your Home Top Dollar by trusting our Expertise in Marketing
High Quality Photography & Videography
Lighting, angles and editing are all crucial to beautiful and emotional photography.
We use professionals to provide you with the coverage your home deserves.
Videography that Changes Based on the Needs of your Home
We choose the style that brings out the best details of your space
Video Tours or Walk-Throughs:
Professionally designed Video Tours are powerful and create an emotional appeal for properties with a little more square footage or with an open floor plan. Check out two walk-through samples:
Zillow 3D Home Tours:
These give prospective buyers the ability to look around at their own leisure, and get up close to the rooms they love the most.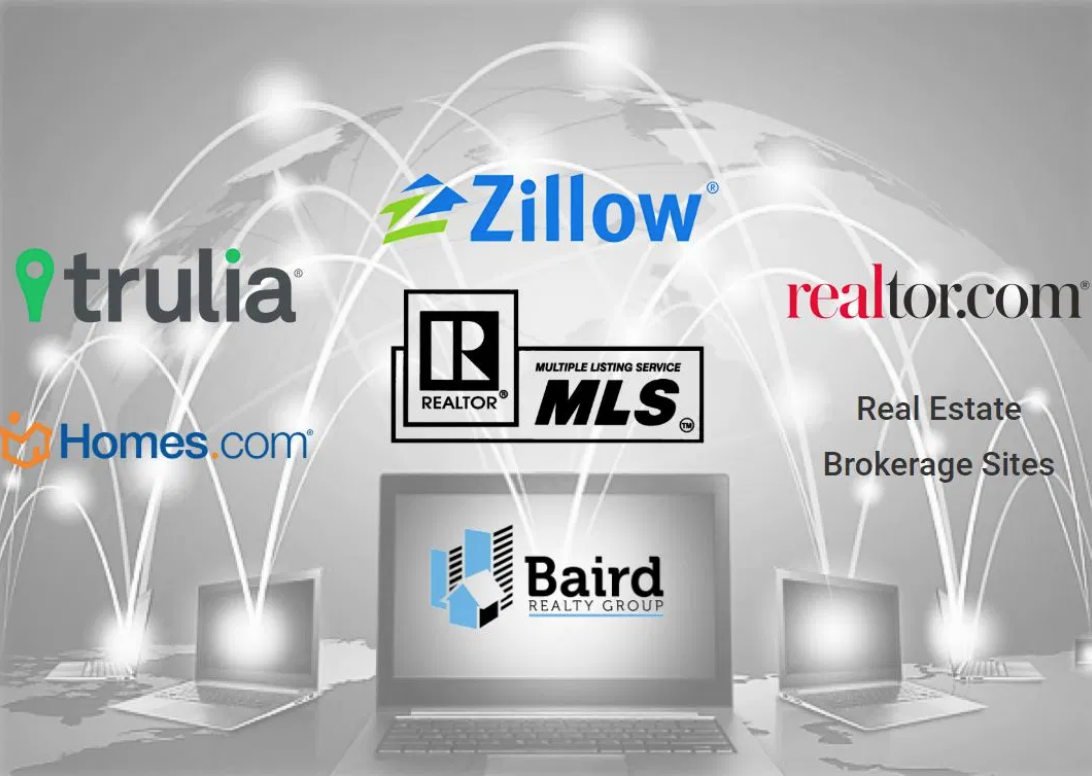 We Provide Expert Staging Advice
Everyone has their own style and design preferences, but we know how to stage any home to make sure any homebuyer can see themselves in your space.
After 20 years of selling homes, we know how to objectively walk you through tips and recommendations to make sure your home is presented to highlight the features of your amazing home, not your furniture.
Hillory and her team have an amazing eye for style, design, and keep up with local trends locally. They'll be able to put your mind at ease by giving easy instructions on how to prepare your home for listing!
Attention to Details in the Listing
We do not underestimate the value of a story to help remind buyers how wonderful living in your home will be.
We take time to build up every property with detailed descriptions:
When photos catch the eye of a buyer, they keep reading to see what there is to learn. We cover every inch of the home to make sure they don't miss any amazing details. Our goal is for them to understand the things they can't see.
We have a great attention to detail:
No feature of your home is too big or too small, we make sure the buyer can imagine themselves living there. We include all the amenities, room sizes, appliances, and more.
Remarks Sample:
"Exquisitely Captivating & Unique Home! Beautiful newly finished white oak hardwoods gracing the spacious main floor. Enjoy cooking & entertaining in your dream kitchen with custom cabinetry, gorgeous granite, & huge walk thru pantry. You won't find bigger bedrooms & closets than this home. The master suite is sure to please with a lavish bath & oversized closet. Relax & wind down on your private patio retreat & enjoy all the sights & sounds of nature."
Maximum Exposure Online
Unlike many listing agents, we will never underestimate the power of the major real estate search engines – Zillow, Trulia, Realtor.com, and more. Serious buyers will always go there first, and that's why we are always front and center.
We market all of our properties on Zillow, Trulia, Realtor.com, and other real estate brokerage sites via the MLS.
MLS Listing Data Acquisition & Entry
Distribution to Zillow, Trulia, Realtor.com, & many more
Distribution to Websites of Local Real Estate Companies
List Your Home with a Realty Team You Can Count On
We provide experience, expertise and exceptional savings in your real estate transaction. As seasoned local real estate experts in the Lee's Summit and surrounding markets, we are your best choice for listing your home at the best price, with the most savings for you. Our real estate brokers have over 4,000 transactions of experience and are on top of every step in the process. You sit back and we do all the work.
Let's Talk
Tell us your Story: